1 tag
"Read trade magazines for trades you don't actually practice, or repair..."
– M.T. Anderson, in answer to a question at his recent reading at Powell's.
1 tag
Steve Lieber's notes on writing for an artist →
periscopestudio: Artist Steve Lieber talks about how writers can better deal with their artist collaborators, including debunking the old myth: "Comics have an unlimited budget." "Have you heard this aphorism: "Comics have an unlimited budget?" Remember it, because it's wrong and you'll want to humiliate and belittle anyone who brings it up. Your artist has to draw the stuff you are writing...
2 tags
Interview with Sara Zarr →
The Lucy Variations is about Lucy Beck-Moreau. As the book opens, Lucy is a sixteen-year-old former world-class pianist, and current…well, that's the question.  I interviewed Sara Zarr over at sararyan.com. Topics discussed include but are not limited to music, guilt, mentors, and passionate yet misguided strategies for impressing one's mentors.
badhousescomic: "Objects arrive webbed in connections, and hoard their most intimate gestures and relations in unreachable treasure-houses. A collected object is a kind of vessel, freighted with an irredeemable record of acts and things, inaccessible worlds of sense and event, a tissue of phenomenal dark matter caught up in time's obliterative machinery."  — Specimens, Matthew Battles
1 tag
Digital Baubles: Meeting of the (Milkfed Criminal... →
kellysue: I first blogged about this on my site in 2011, but thought it might be good to share again. Due to craziness, we are actually overdue for our February meeting — we're starting it this morning. Will probably have to break it into two parts, but still — even six weeks late and over two days, we'll… This is so smart. 
2 tags
Driftwood
Do you see the eye? A bird head in this one. Reaching hands. Smiling dog-head. Other people, I am given to understand, go to the beach and look at the ocean. I do that too. But I cannot resist the pareidolia possibilities that driftwood offers.
2 tags
Sit with the discomfort.
Often during yoga, the teacher will talk about "sighing something away" or "letting something go" when we're in the midst of a challenging pose. And I have no trouble thinking of something I'd like to not be worrying about. But I can only rarely visualize letting it go, or sighing it anywhere except right back into my head, just where it was. Today she said...
Listening to 3 actresses discuss dying onstage. Consensus is that if there's a sofa anywhere on the set, you should stagger around in your death throes in such a way that you actually expire onto the sofa.
The problems of writing
lisaschroeder: pitchblack-the-nightmare-king: Having a Beginning Having an Ending But WHERE'S THE MIDDLE?!? HOW DO I GET TO THE ENDING WHAT IS A PLOT WHAT ARE PLOT DETAILS WHAT IS WRITING Yep. Pretty much. Indeed.
4 tags
In which Cassandra Clare and Sarah Rees Brennan...
Yesterday Laini Taylor and I went to Cassandra Clare & Sarah Rees Brennan's Portland tour stop. It was in the midst of a mall. The large, enthusiastic crowd blended seamlessly with the people bringing small children to have photos taken with the Easter Bunny. Said bunny was sufficiently interested to temporarily abandon his post, as you see. Various folks were watching from above, as...
2 tags
Poison is coming.
If you're anywhere near Portland, please join me and many other friends of Bridget Zinn for a launch event for POISON at A Children's Place Bookstore, 6 PM Saturday March 16th.
4 tags
3 tags
3 tags
Sara Zarr Was Here: You Might Be a Human If... →
sarazarr: You sometimes need friends Your laundry pile sometimes gets really big You sometimes cry a lot You are sometimes scared to let people be friends You sometimes need naps You sometimes want to be alone Sometimes nothing on your to-do list gets done You sometimes don't cry very much You… You hesitated to reblog this due to excessive truth, but went for it.
Recently sighted
Sidewalk chalk enhances a bit of Central Library's exterior: The art below is on display at The Observatory; unfortunately I didn't spot the artist's name, but if anyone knows, please to comment. The detail that appears to be a hair ornament is actually the reflection of one of the hanging lamps; I liked the way it echoes the shape around the spoon-in-the-process-of-being-bent....
Watch
Shaun Huston interviewed me a few years ago for a documentary about how awesome Portland is as a center for comics-ness: COMIC BOOK CITY. I talk about Portland and comics and community and make a lot of extravagant hand gestures. Trigger warning: uptalk.
3 tags
Sometimes yoga is about writing.
It is kind of springlike around these parts. I returned from elsewhere, also known as Salt Lake City, where I was fortunate enough to enjoy the hospitality of Ms. Sara Zarr. We recorded an episode of her This Creative Life podcast which you might like to hear. I met a whole bunch of other nifty SLC authors. I also wrote quite a lot of words, for me. Of course as soon as I got back the usual...
Another Commonplace Book: XIX →
kat-howard: "Poet, oracle, and wit Like unsuccessful anglers by The ponds of apperception sit, Baiting with the wrong request The vectors of their interest, At nightfall tell the angler's lie. With time in tempest everywhere, To rafts of frail assumption cling The saintly and the insincere; Enraged… I feel like I am a full member of the Tumblr community when I say that I'm...
Everything changed when the Fire Nation attacked:...
I'd been hearing praise for Avatar: the last Airbender (link is to the show's Wikipedia entry, so if you're new to the show, 'ware spoilers) for a long time before I finally started watching. Once I did, I couldn't stop. As with other shows with which I've become obsessed, I was simultaneously enjoying it as a fan and learning from it as a writer. Good...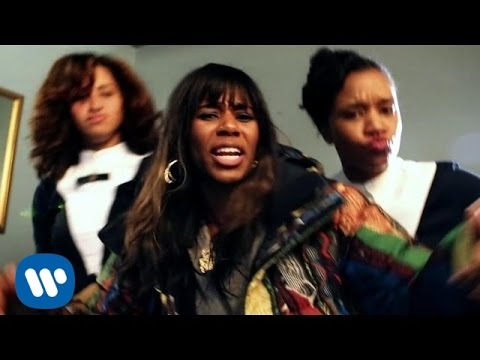 My skeletal familiar
I have a new companion in my writing room these days.   This is "Failing Sparrow," named for the street near where artist Matt Hall found it. (He took the above photo as well; click it to go to his Tumblr.) The paper behind Failing Sparrow is a partial map of Portland; the red pin marks where Hall discovered Failing Sparrow. The apothecary jars hold some of its feathers. Creepy?...
2 tags
Rereading Sean Stewart's MOCKINGBIRD, again
Maybe all our gifts are Riders, in a way. Maybe all our treasures exact a certain price. If you have not read Sean Stewart's MOCKINGBIRD I recommend you remedy this.
1 tag
3 tags
You run your railroad.
You run your railroad. My mom has told me this, regularly, since I began the (never-finished) process of growing up. Apparently it was a phrase her dad said to her a lot, too. What does it mean? Nobody else should dictate your routes. Nobody else should tell you how to get through the mountains and across the rivers. Nobody else gets to decide whether you burn coal or electricity. It's...
Shadowhunters & Downworlders.
So I just finished reading the other essays in SHADOWHUNTERS & DOWNWORLDERS: A MORTAL INSTRUMENTS READER, and I think we all need to tour together, or at least agree on a designated spot to converge and hang out. In other words: very pleased to be in this company.
Two things I learned in 2012
1. Sometimes you only discover you're overextending yourself by snapping. 2. However, this doesn't mean you shouldn't stretch; quite the opposite.